Capacity Development Program under BeLISAC
BdREN

From the onset of global pandemic and after its subsidence, video conferencing has become an integral part of our day-to-day life. Whether in official meetings or online learning, it has been proven to be a reliable platform of delivery and exchange of views and knowledge. Among all the video collaboration tools Zoom has been graded as a top-notch application, if not the champion of all. Through its unique architecture in allowing the deployment of multimedia routers and zone controllers on-premises, Zoom has been able to conduct meetings with the best quality of services and with flexible features.
BeLISAC's Capacity Development Program on Installation and Administration of On-Prem Video Conferencing Platform was one of the milestones under the BeLISAC project. BdREN has been the first NREN to complete this program under BeLISAC. The five days long program began on 8 January 2023 and concluded on 12 January 2023. There were 10 participants in the event from different Universities who works in the ICT/IT/IICT departments. This hands-on program was held at BdREN Video Conferencing Room at the University Grants Commission of Bangladesh.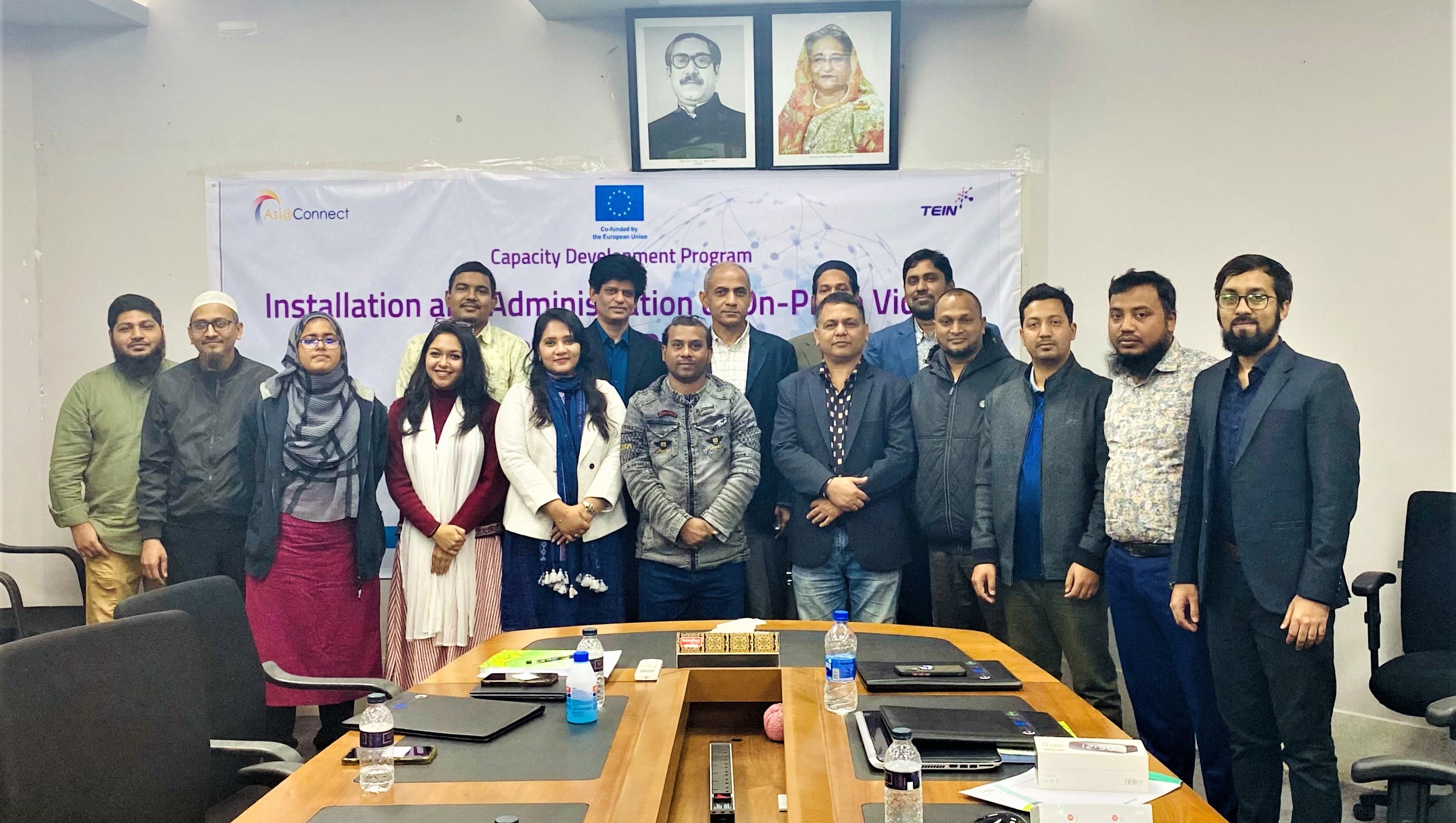 Training participants and instructors with the PI
It is to be mentioned that under facilitating Distance Learning using Digital Conferencing facility [fDLuDCf] allocated by Asi@Connect BdREN installed Zoom Services in its Data Center and distributed 15,000 licenses among the faculty members of both public and private university. After the expiry of the said project a follow-up project is allocated by Asi@Connect with added features of delivery of servers and capacity development of network engineers and focusing on women empowerment. This capacity development program planned under BeLISAC project will focus on how to deploy, configure and manage Zoom MMRs and Zone Controller servers on open-source hypervisors like Proxmox virtual environment. The training will also highlight the security and monitoring of such servers and demonstrate the architecture and administration of Zoom and its users.
Training Objectives:
---
Virtualization
Proxmox Virtualization Environment
On-prem Zoom Deployment
User Administration
Trainers:
Saima Hossain Faria, Network Engineer, BeLISAC project, BdREN
Abu Naser Md. Nafew, Network Engineer, BdREN
Topics


The course was designed in such a way that the participants will use the concept of virtualization in their own universities. Proxmox Virtual Environemnt being open-source, it is available readily to the ICT professionals who can use their knowledge of Linux to adminster their own servers.
The participants also learned about the deployment and administration of Zoom which is crucial in their work places. Being university engineers, they have to assist and support the video conferencing needs of the university faculty and its students.
---
Courses
---
Basic Linux Lab
Introduction to Virtualization Platforms
Proxmox as a Virtualization Platform
Installation and Configuration of Proxmox
Proxmox Virtualization Environment - VMs and Containers- Lab (Part -1), Proxmox Virtualization Environment -Clustering - Lab (Part -2), Networking in Proxmox - Lab (Part -3)
How Zoom Works – the unique architecture overview of Zoom
Installation of Zone Controllers and MMRs in Proxmox Virtualization Environment
Migration of MMRs and ZCs Within Clusters
MMRs in Production
Implementation of Recording Servers and VRCs
Zoom services Administration and Monitoring
Extracurriculars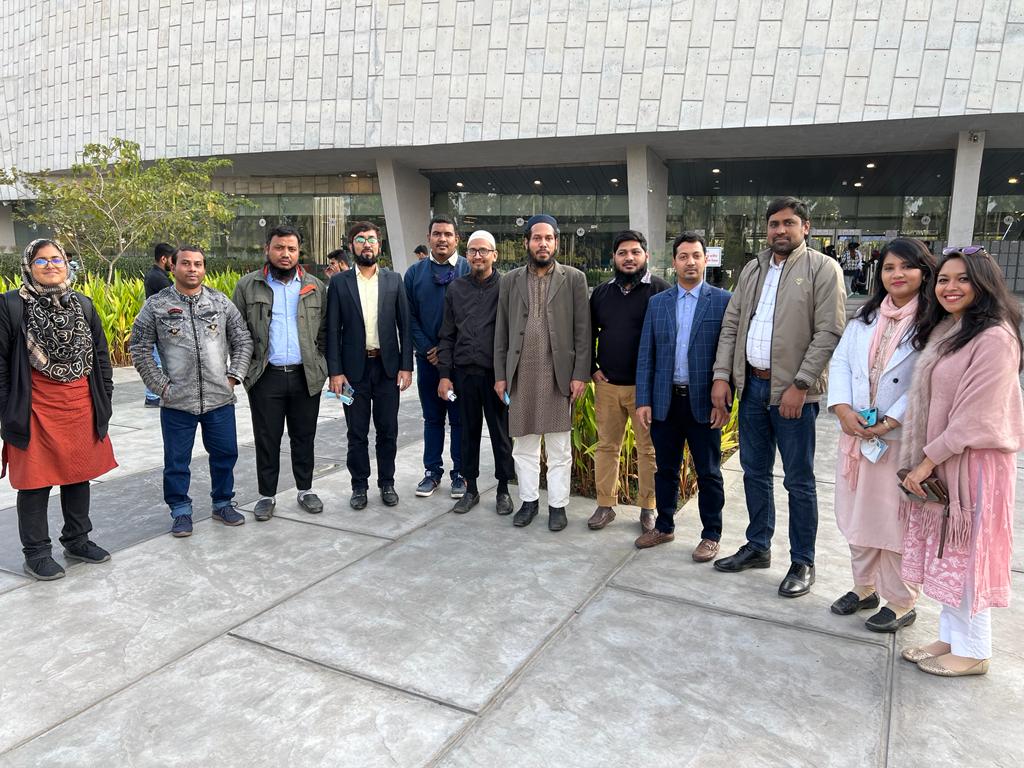 Social Tour
The training also included a outing at the Bangabandhu Military Museum as a part of extracurrilar activity hosted by BdREN. The participants enjoyed being introduced to latest technology and history of the country's military.
Bangabandhu Military Museum, Dhaka
Social Dinner
The training focused on Zoom On-Prem deployment and its administration. The following 10 University engineers joined the program hosted at BdREN. After the program a social dinner was organized at the The Pan Pacific Lounge, Dhaka. The participants and the instructors along with members of the project had a wonderful time socializing amongst themselves.
The Pan Pacific Lounge, Dhaka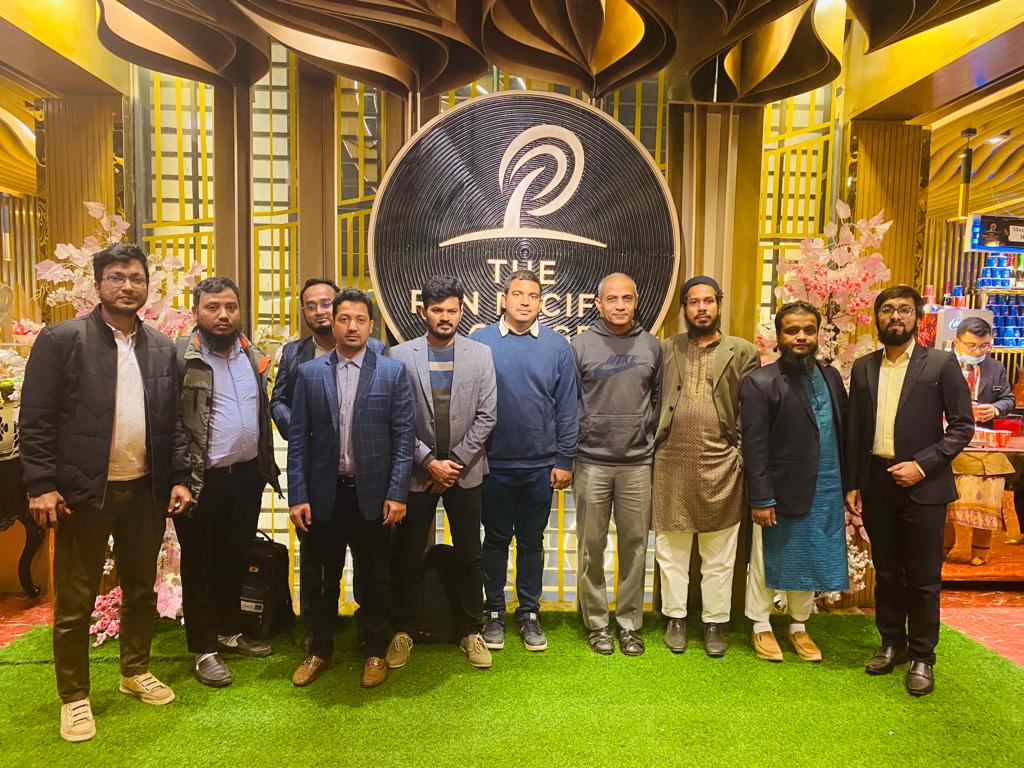 Participants
| | Name | Institution |
| --- | --- | --- |
| 1 | Mohammad Mohsin | North South University |
| 2 | Rakibul Hassan | Jashore University of Science and Technology |
| 3 | Nazrul Islam | Dhaka University of Engineering & Technology, Gazipur |
| 4 | Belal Hossain | Begum Rokeya University, Rangpur |
| 5 | Shahidul Islam | Varendra University |
| 6 | Kamrul Hasan | University of Barishal |
| 7 | Tania Yeasmin | Rabindra University |
| 8 | Nahid Zeba | Sher-e-Bangla Agricultural University |
| 9 | Ahmadul Hoque | Hajee Mohammad Danesh Science & Technology University, Dinajpur |
| 10 | Kawsar Ahmed | Khulna University of Engineering & Technology (KUET) |
Awards and Certificates


At the end of the training, top three participants were awarded by the project and BdREN. All the participants were awarded with a certificate at the end of the program.