Female Engineers in
NORDUnet Conference
2022 September 13 - 15
Reykjavik, Iceland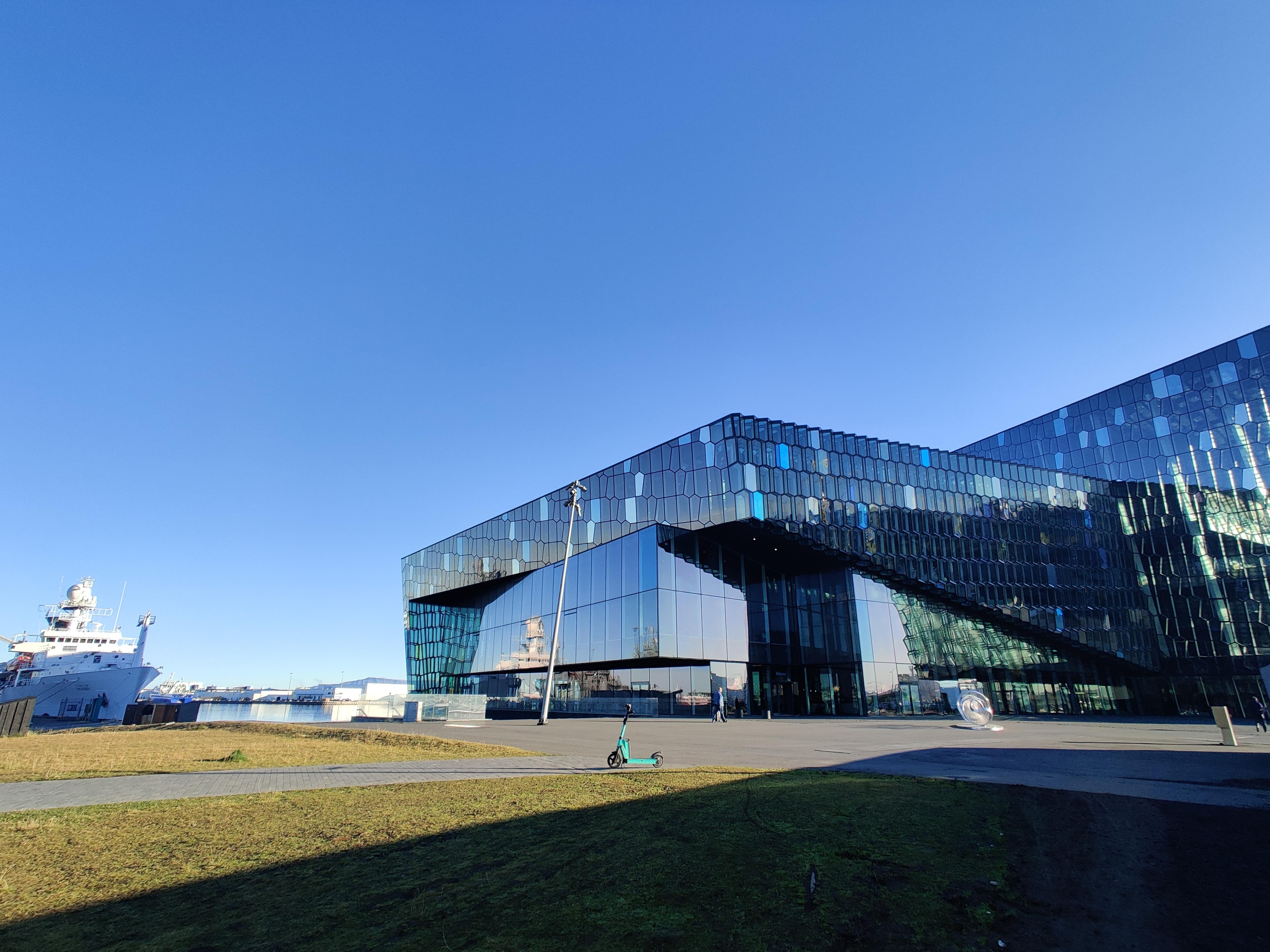 The 31st NORDUnet Conference 2022 was organized at Reykjavik, Iceland. The 3-day conference from 13 to 15 September contained the delegates of the Nordic community working on different projects and collaborations. More than 250 people participated and shared their insight and ideas.
The Venue
Harpa Concert Hall. Harpa is one of the landmarks of Reykjavik, Iceland and the center of cultural and social life at the heart of the city.
The Conference
Day - 1
Plenary session was chaired by Kristina Lillemets. She welcomed Jón Ingi Einarsson, the head of RHnet. He welcomed all to Iceland and to the conference. The program was inaugurated by Valder Nordh, the CEO of NORDUnet. In his speech he demonstrated how NORDUnet is connected to GEANT and North American Network and Asian Region. There was a vision for polar connect by 2032 where redundant network will connect Asia, Americas and Europe to the NORDUnet network.
Opening keynote for that day was 'How HPC contributes to Professional Cycling' In this presentation the speaker showed that he and his team had tested with Professional Cyclists in wind tunnel to optimize their speed and measure aerodynamic drag on their bikes and how that won them a profession championship.
Session 1
Eiscat 3D network projects in the North
SciStream: Architecture and Toolkit for Data Streaming between federated Science instrument
ESnet6 approach to network orchestration and automation
Session 2 HPC
Technology challenges in Exa-scale Supercomputing
Can We reach Exascale?
Parallel and scalable machine learning:
Day 2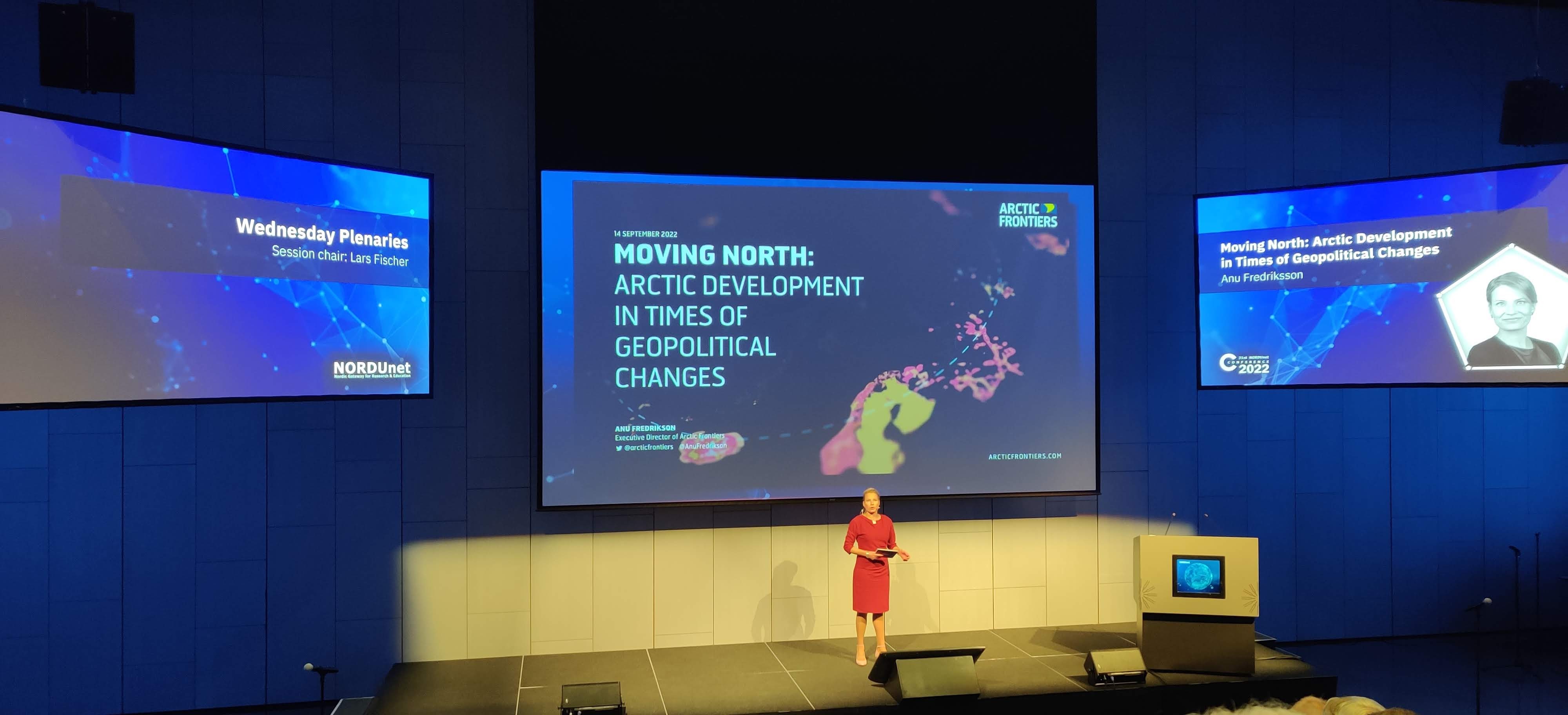 Session 1
Campus Network as a Service
Funet's Campus Network as a Service:
CNaaS in Norway:
CnaaS in Sunet:

Session 2
Quantum Networking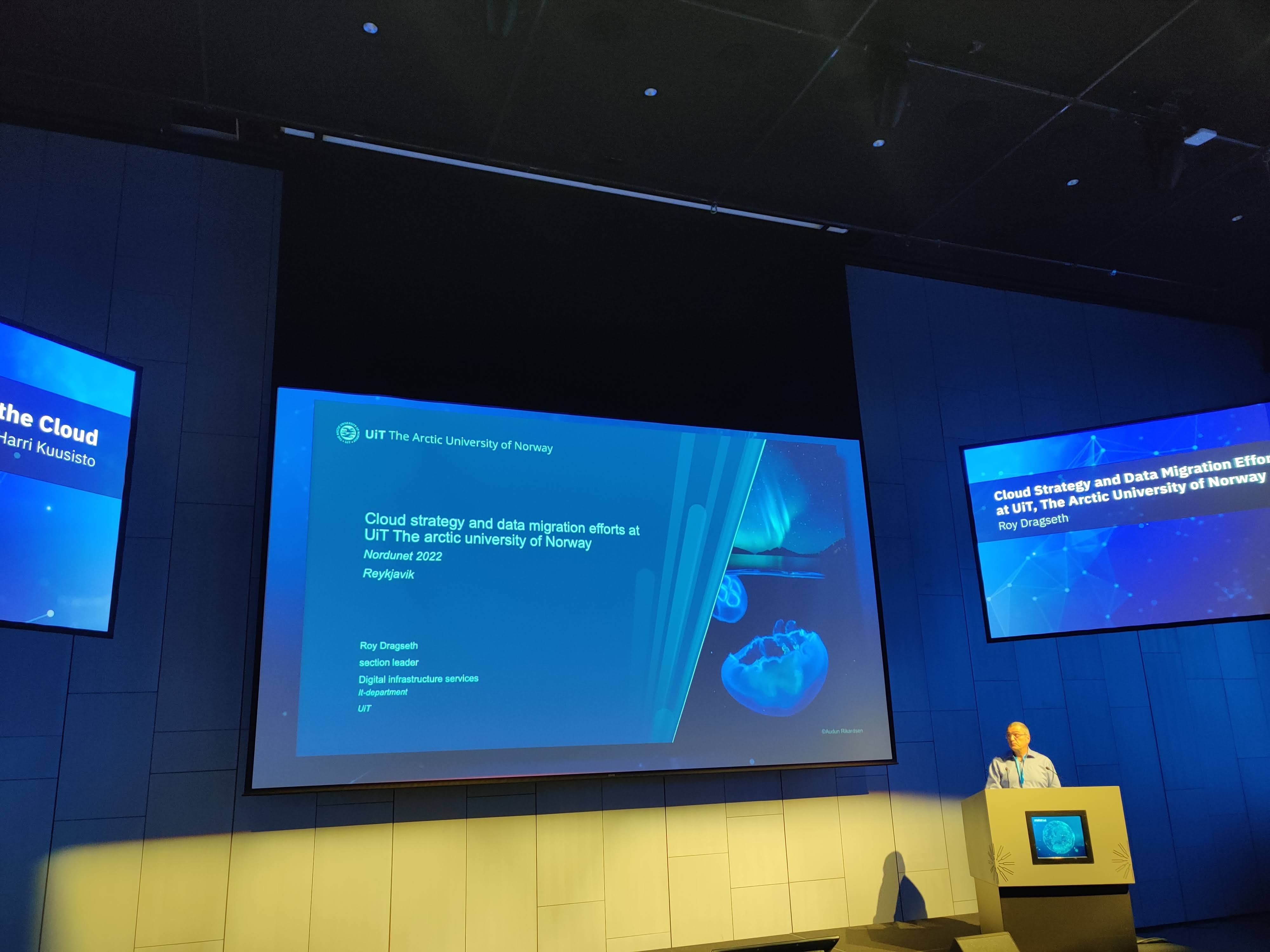 Day 3

Session 1
Cyber security
Session 1
Threat Intel

Closing
After the end of all the sessions, the conference flag was passed by RHnet to Sikt. The 32nd NORDUnet will be hosted at Bergen, Norway in 2024.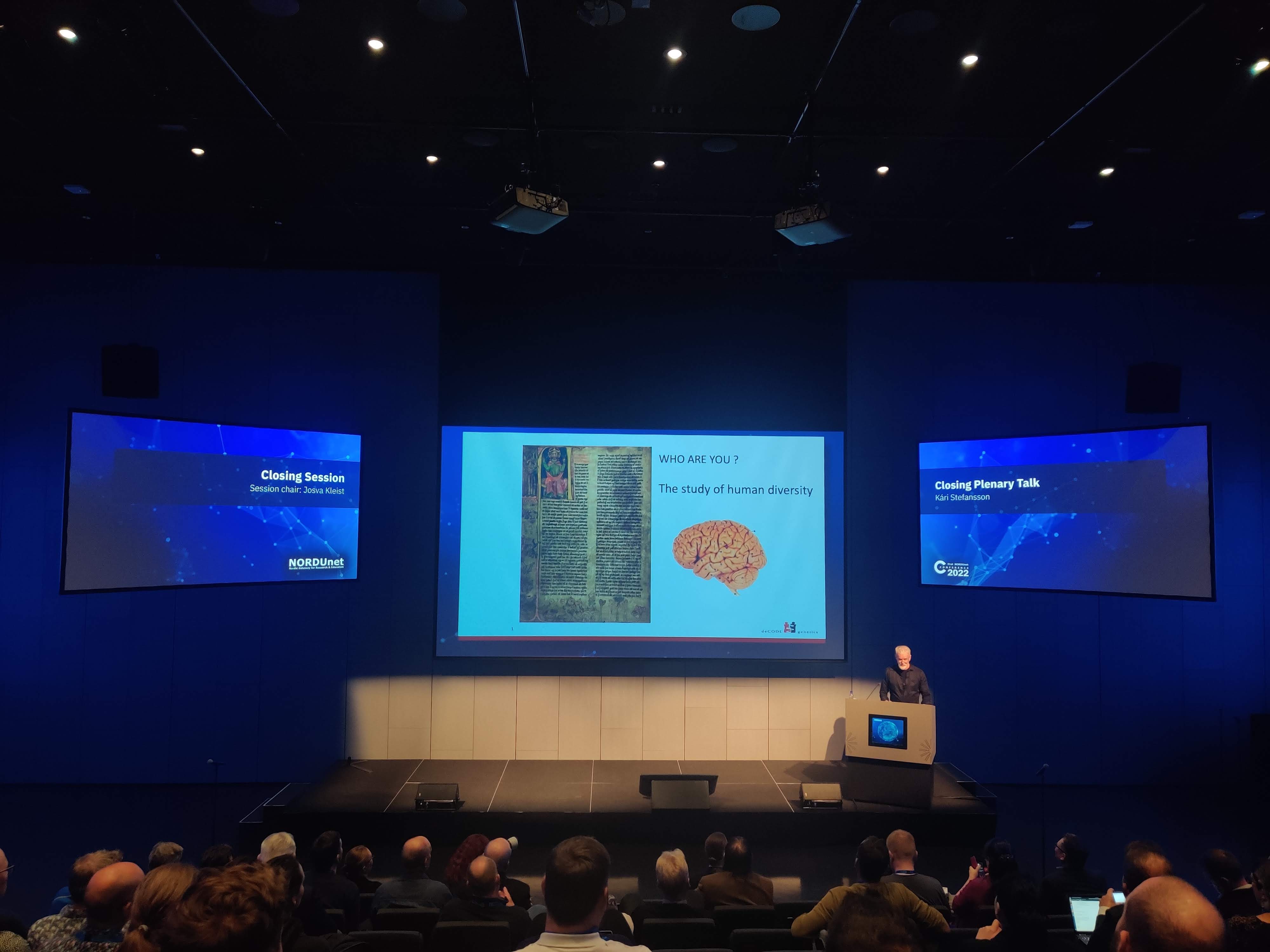 The People of the Conference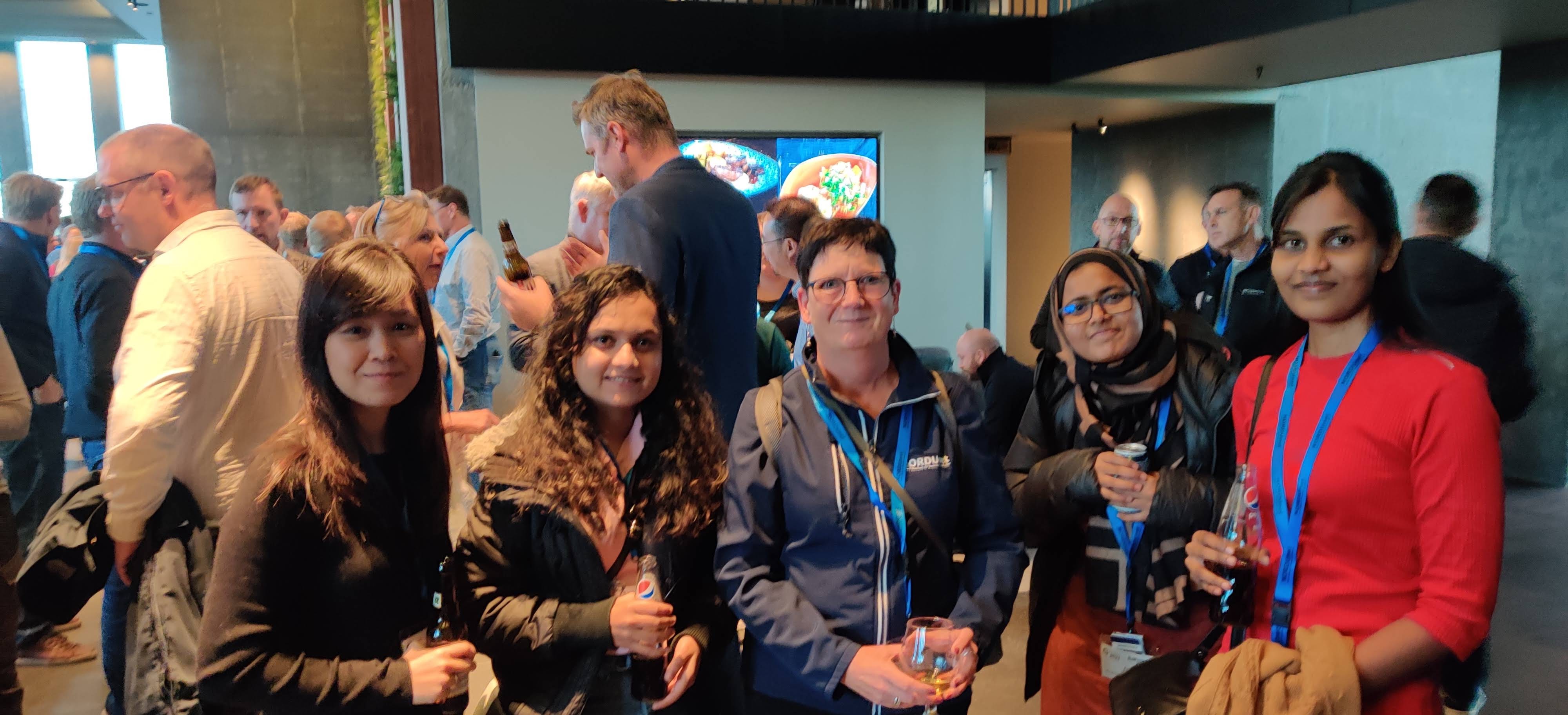 Engineers with Gitte Julin Kudsk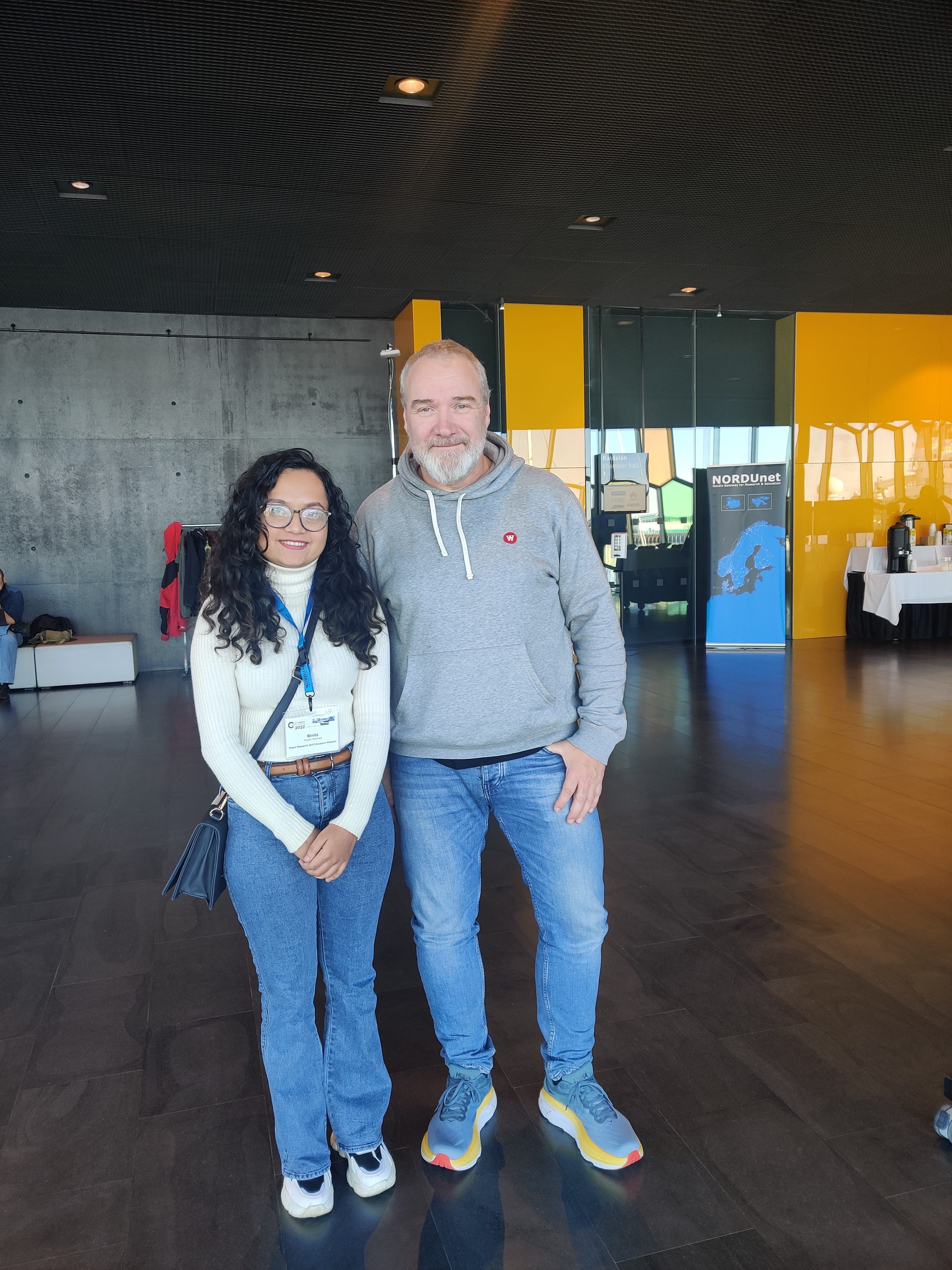 NREN's Binita Dhamala with Erik Kikkenborg
The heart of the conference was its people. The hard working, kind and hospitable people of the Nordic community. The coffee breaks were the get together slots for all. The breaks were where different cultures met and shared ideas. As an engineer for BeLISAC, they had the opportunity to meet people who share the same interests as me and people who have years of experience in the industry, people of different backgrounds.
They met Mr. Valder Nordh, CEO of NORDUnet. He was kind enough to introduce us to various others in the industry.
They also met Gitte Julin Kudsk, a member of the NORDUnet governing body. They had a cheerful chat at social dinner. They met Mr. Erik Kikkenborg. He is a key member to our project. He also was very friendly and jolly person.
Also they met Kushal Das, a Python Developer working a public interest technologist at SUNET. He is a Bangladeshi born Indian moved to Sweden. His area of expertise matched with my interest. They had great fun talking with him.
Salu Upadhay who is Senior Operations Manager at SUNET. She is in charge of their NOC. We had a great chat. BeLISAC engineers also wanted to conduct a session with her via Mr. Kikkenborg.
They met Susan Michelson, HR manager at NORDUnet. Through her great management, the events of the conference commenced seamlessly.
They also met Anne Goscinna-Poulsen who is a Consultant at NORDUnet. She was very cheerful and fun to hang around with.
They also met Golstan Ellassi who is working as Account Manager at nLogic AS. They had great chats regarding women's participation in the IT industry.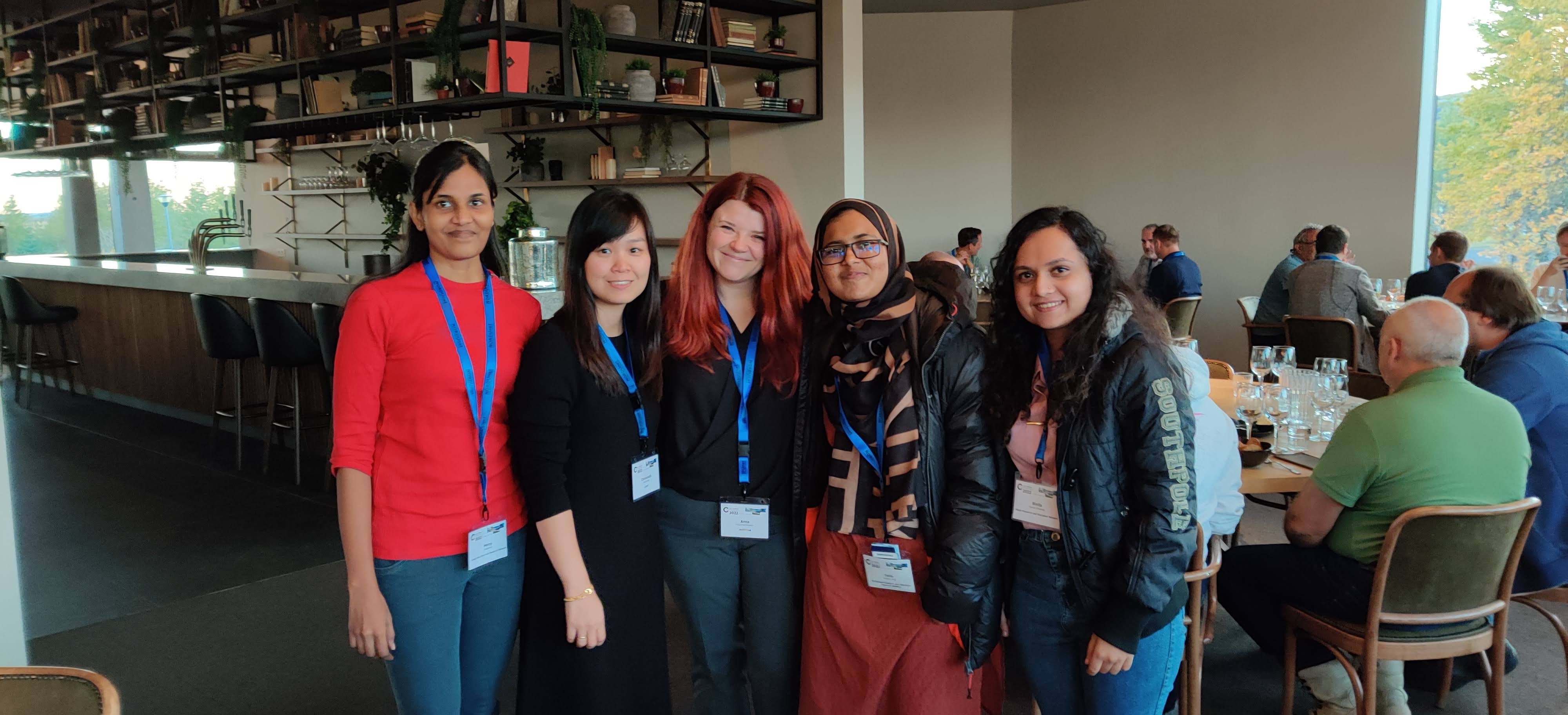 Engineers with Anne Goscinna-Poulsen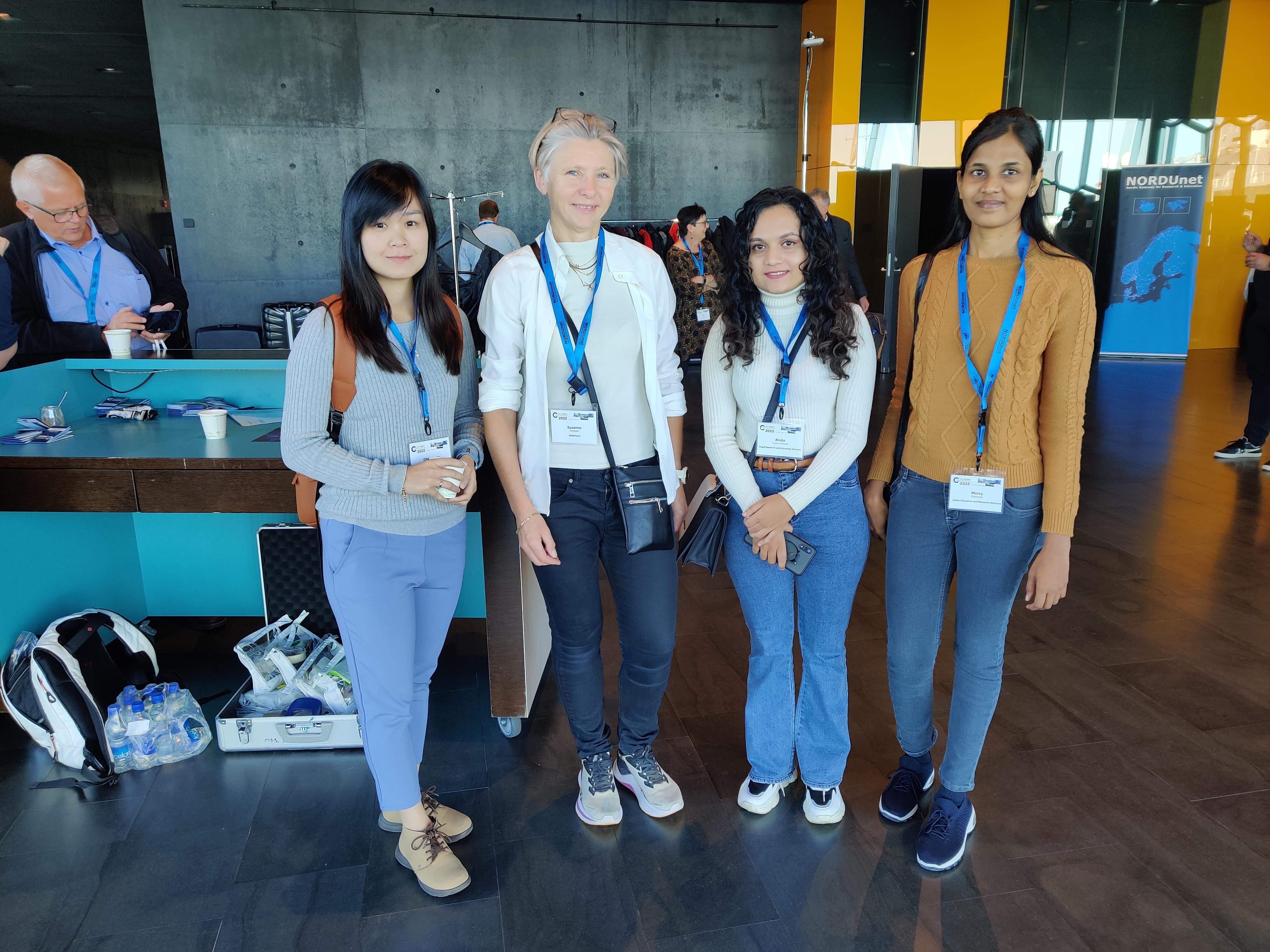 Engineers with Susan Michelson
Social Event and Dinner
The conference organized a social event and a dinner. All the attendees were taken to various sites of Iceland like the mountain ranges, geysers and waterfall. The participants could also enjoy the beautiful northern lights called Aurora Borealis that can only by seen from the polar region. After the social tour, dinner was provided.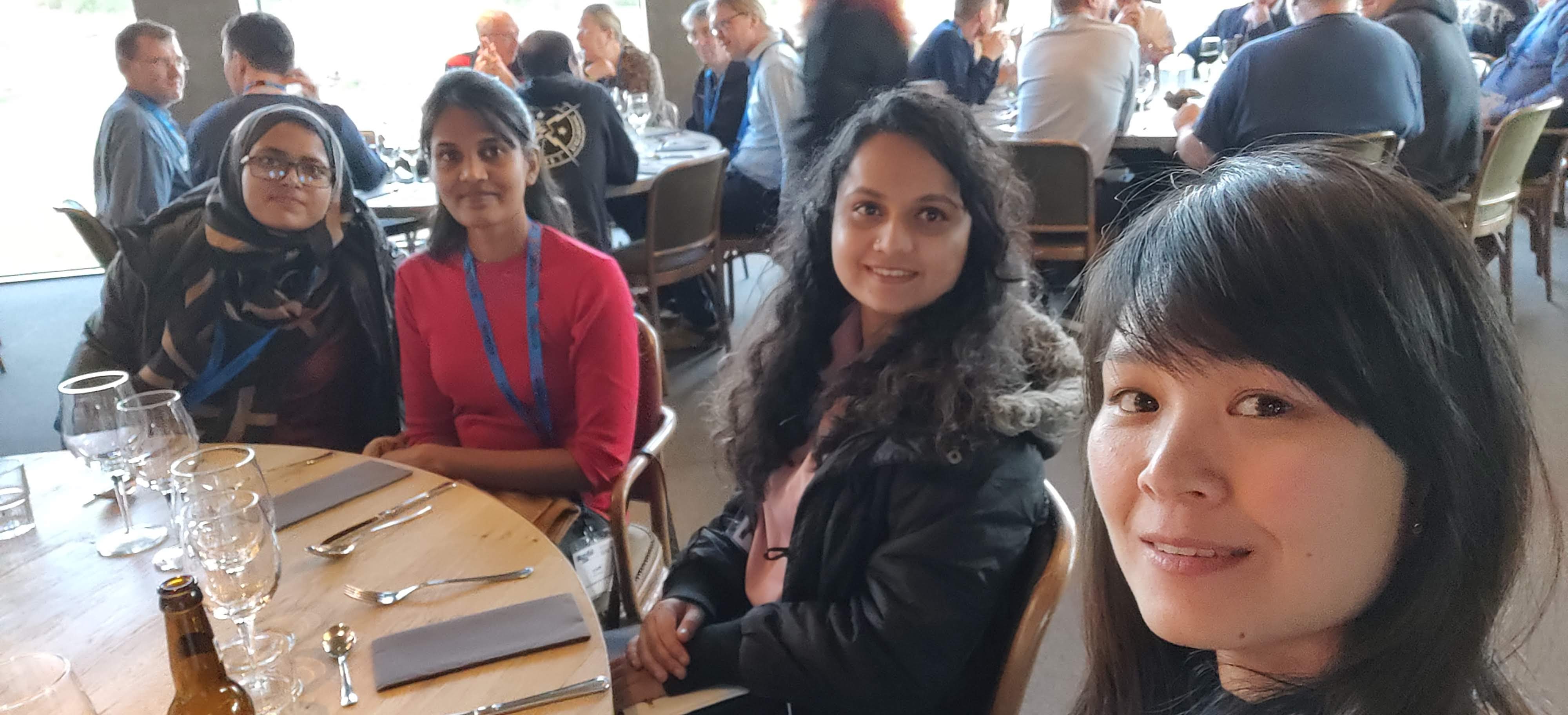 Engineers at dinner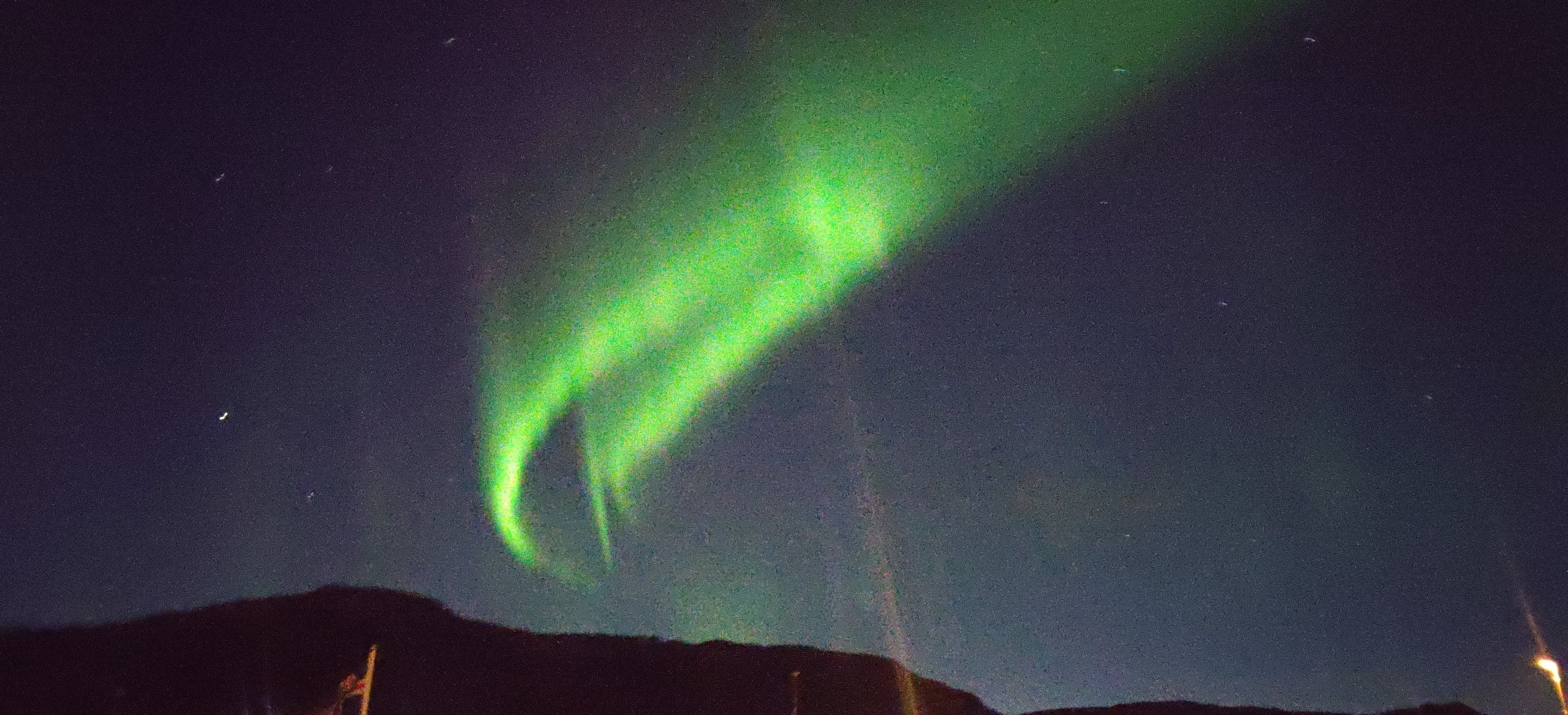 Northern Lights seen at dinner
The Presentation
After their visit to the conference the engineers hosted a presentation in front of the PI and BeLISAC stakeholders sharing their experience on the conference.